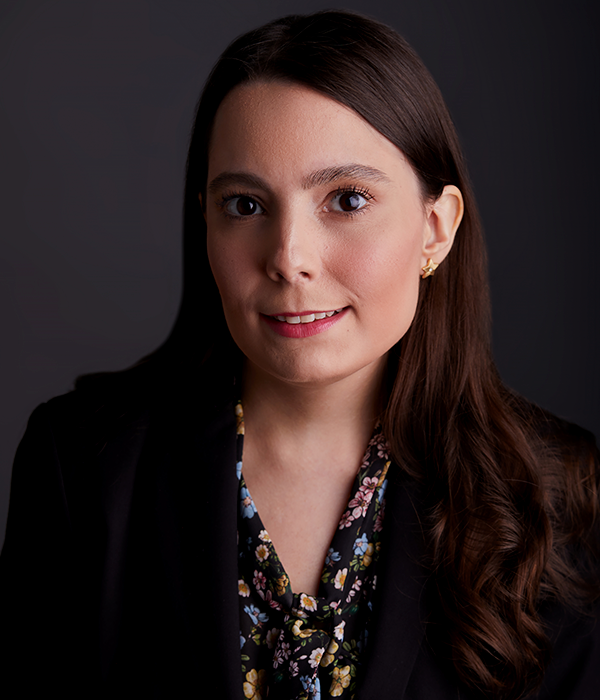 VCARD
About
Maria Gabriela`s practice focus on Corporate Law, including M&A transactions, corporate and contractual negotiations.
Professional Association:
Brazilian Bar Association (OAB).
Practice Areas
ACADEMIC EDUCATION
Universidade do Estado do Rio de Janeiro – UERJ (Master of Law in Corporate Law, candidate).
Instituto Brasileiro de Mercado de Capitais – Ibmec (L.L.M. in Corporate Law and Capital Markets, 2017).
Universidade do Estado do Rio de Janeiro – UERJ (Bachelor of Law, 2013).
Languages
Portuguese, English and German.
CONTRACTS
• Support in the execution of commercial contracts in general.

• Advising on the negotiation of domestic and international contracts that encompass the most varied types of agreements.

• Conducting and structuring complex contracts in the infrastructure areas.

• Support in specialized legal advice for contracts in specific markets, such as technology, health, etc.

• Advising on the analysis of commercial structures to identify potential risks and analyze alternative scenarios.

• Analysis of risks of early termination, situations of economic and financial imbalance, limitation of liability and indemnification.
CORPORATE LAW
• Incorporation of companies, consortia, joint ventures, partnerships and associations.

• Preparation of corporate documents of limited liability companies (LLCs), corporations, etc.

• Negotiation of investment contracts, association and shareholder agreements.

• Coordination of routine corporate activities and other issues involving LLCs and corporations.

• Risk analysis of corporate transactions and draft of memorandums of corporate matters.

• Conduction of corporate disputes.
MERGERS AND ACQUISITIONS
• Merger, acquisition, takeovers and sale of companies or assets.

• Assistance to transfer of control and minority shareholdings.

• Conduction of cash-in and cash-out transactions, private equity, leveraged buyout, management buyout, etc.

• Counsel on the development of legal due diligences in organizing data rooms for such operations.

• Integrated and coordinated work with the tax law department, which optimizes resources.

• Execution of complex commercial agreement for investments in companies in general.